ZelCore
Overview
ZelCore is a 3rd party multi-wallet that includes mobile and desktop.
Download: https://zel.network/project/zelcore/download.html
Support
ZelCore is a 3rd party wallet. Please contact ZelCore team for support:
Support on Discord:
Quick checks:
Ensure your internet connection is working
Check if he is using some proxy or vpn
Check if other coins are working
How to Use
Here is a graphic to send and receive coins with ZelCore.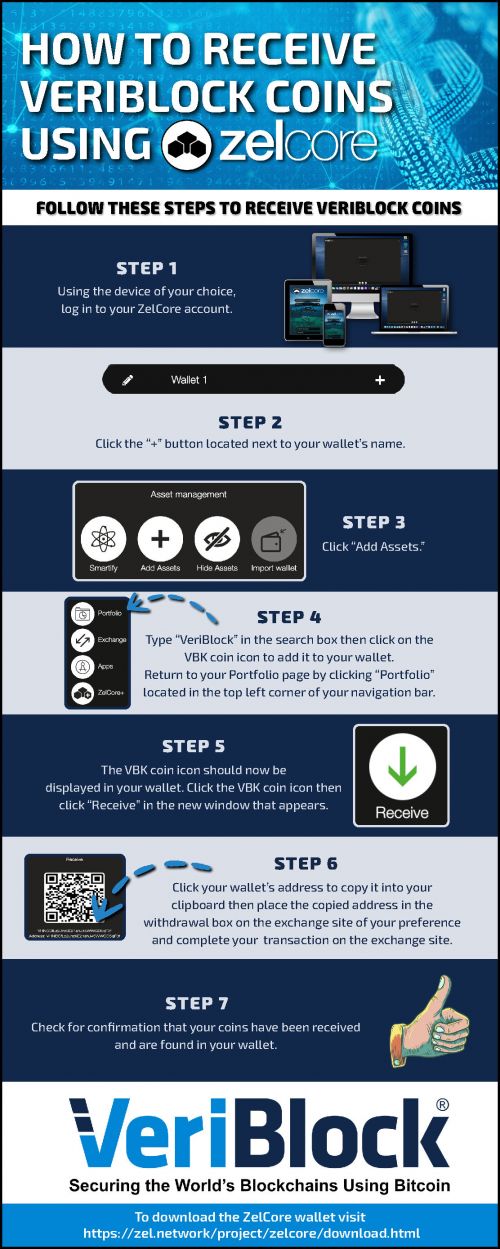 PoP Subsidies
ZelCore added VeriBlock PoP Subsidies: PoP_Subsidies#Wallets_that_implement_PoP_Subsidies